The Award 2020 of the Swiss Society of International Law 2020 goes to Dr Marie-Catherine Petersmann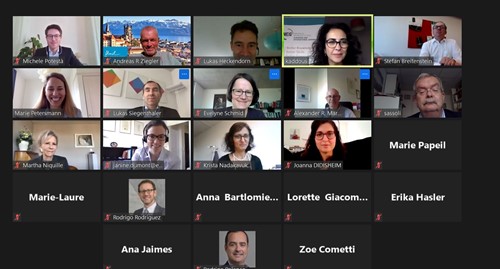 She receives the prize for her dissertation "When environmental protection and human rights collide : studies in legal conflict and its management" (PhD European University Institute, Florence, 2019).
She is currently working as a researcher at Tilburg Law School, Public Law & Governance.
The Swiss Association for International Law Prize, created in 2017, will be awarded annually from 2018 for the best doctoral or post-doctoral thesis in the field of international law, private international law, European law or comparative law.